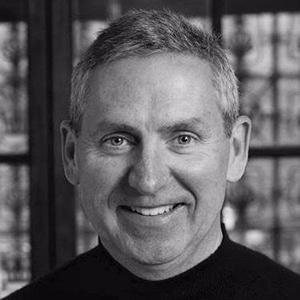 EASON JORDAN
advisor
Eason Jordan is the director of special projects at the Malala Fund. Teenage Pakistani education activist Malala Yousafzai launched the non-profit organization in 2013 after barely surviving a 2012 Taliban assassination attempt. The Fund works to help ensure girls everywhere receive the quality, safe and free education they deserve. Jordan first contributed to the upstart Malala Fund as a donor and volunteer, later joining as its third employee, initially serving as the director of operations and communications. Ten months thereafter, Malala became the youngest-ever Nobel Peace Prize laureate, significantly accelerating the Malala Fund's growth.
Previously, Jordan helped launch and lead NowThis, a groundbreaking millennial-focused digital video news network distributed via mobile devices and social networks. He served as NowThis's founding general manager.
Prior to that, he served as the CEO of Poll Position, a hybrid news, market research and social media company. Jordan conceived and launched Poll Position in 2010 and led it for two years.
From 2005 until 2010, Jordan served as the co-founder and CEO of Praedict, a provider of safety-focused insights and guidance on and from the world's most challenging regions.
Starting in 1982, Jordan worked for 23 years with CNN, where he rose through the ranks to become the network's chief news executive and president of newsgathering and international networks. Jordan oversaw CNN's worldwide news coverage, international outlets, global expansion, and international relations. He traveled around the world on CNN's behalf and reported on-air and online from Iraq, North Korea and elsewhere.
Jordan's journalistic honors include Emmy Awards, Peabody Awards, Edward R. Murrow Awards, Headliner Awards, ACE Awards, The Robert F. Kennedy Journalism Award, The Vanguard Award, the Livingston Award, and the first Charles Weltner Freedom of Information Award.
Jordan wrote op-ed articles that appeared in dozens of newspapers including The New York Times, The International Herald Tribune, The Wall Street Journal, and The Atlanta Journal Constitution. His exclusive 1997 reporting from North Korea on the famine there appeared in Time magazine.
Jordan has lectured at Harvard, Columbia, Georgetown, UCLA, Miami, Michigan, Wisconsin, Northwestern, Drexel, Fordham, Hampden-Sydney, Emory, Georgia Tech, and the American University of Beirut,
He has made guest appearances on PBS, NPR, the BBC, Al Jazeera, Al Arabiya, Israeli TV, Chinese TV, Indian TV, Pakistani TV, TV Asahi, and Fuji TV.
He attended Georgia State University and DeKalb College.
Jordan serves on the board of directors of the Fugees Family and is a member of the Council on Foreign Relations and the ONE Campaign.

<< Back to Team Page