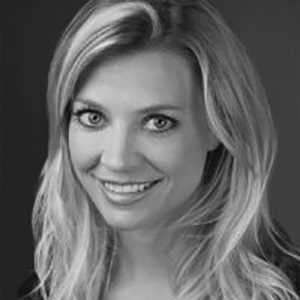 ERIN ERENBERG
ADVISOR
Erin Erenberg is an intellectual property attorney who has leveraged her experience, education and curiosity to serve a number emerging businesses during critical growth phases. Most recently, at Omaze, Erenberg has helped the company expand its network and brand profile to leverage talent and charity partners to raise money for world-changing causes. Before joining Omaze, Erenberg was an agent and the founding Director of Crowdfunding for WME|IMG, the global leader in entertainment, sports and fashion, brought on to assist the agency in understanding digital business as it expanded beyond talent representation into a world-class media company. Before WME, Erenberg was the third employee at Indiegogo, where she served on the management team and helmed Business Development and Business Affairs as the company grew from 6 employees to over 120 employees and the crowdfunding industry grew to an over $17 Billion industry.
A champion for female enterprise, Erenberg serves as an advisor to BRAVA investments and is an early investor and advisor for PEET RIVKO skincare. She also advises private equity firms and investors on the crowdfunding industry.
Erenberg was raised in small town in Ohio and moved to Los Angeles in 2008 to serve as the first Executive Director of ACM Lifting Lives, the charitable arm of the Academy of Country Music. She holds degrees from Case Western Reserve School of Law and Duke University and, most importantly, is mom to 5 year old George and 2 year old Arabella and a baby boy due in November, 2017.