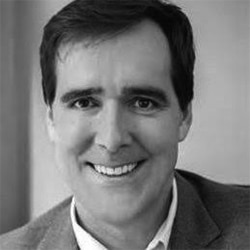 JAMES BENEDICT
advisor
James has a passion for discovering and integrating human capital to drive financial and social outcomes. He has successfully applied this passion across a variety of industries, stages of company development, and geographies.
James is a partner with Kidd & Company, a leading principal investment firm focused on the lower middle-market.
He is a founding advisory board member of Maverick Collective. Maverick Collective is a groundbreaking philanthropic and advocacy initiative aimed at catalyzing the next wave of social investors setting out to improve the health and rights of girls and women worldwide. Maverick Collective is co-chaired by Her Royal Highness Crown Princess of Norway Mette-Marit and Melinda Gates, co-chair of the Bill & Melinda Gates Foundation.
James is a founding board member of the Young Audiences Charter School in New Orleans, the first arts in education charter school in the United States.
James serves on the MOGUL advisory board. James is also an advisor to Dr. Bob Bollinger of the Johns Hopkins Center for Continuing Global Health Education. He also serves on the advisory board of the NYU Reynolds School for Social Entrepreneurship.
Prior to joining Kidd & Company, James was Senior Managing Director & Chief Talent Officer for Spencer Trask & Co, a leading venture capital firm.
James began his career consulting to the Japanese Ministry of Finance and the World Bank. He then co-founded RLM Associates, a boutique internet and software executive search firm that was acquired by Manpower/Diversified Search.
James has a Ph.D. in International Economics from Columbia University, a B.A. from Baylor University, and a Certificate on Monetary and Fiscal Policy from the Japanese Ministry of Finance. Along with Thomas LeDet and Sebastian Harris, James is co-author of Rocka My Soul. Rocka My Soul is the story of the 1981 Jack Yates Lions, the first all African-American football team to advance to the Texas state championship post-segregation.

<< Back to Team Page