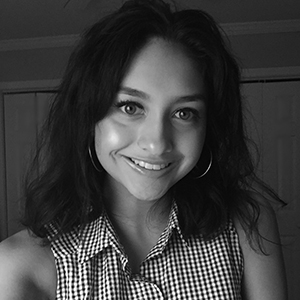 MALENI PALACIOS
RESEARCH ASSISTANT
"We rise by lifting others." That is the mantra that allows Maleni Palacios to bring forth her leadership together with her eclectic background. She believes team synergy and community support is the key to genuine success.
At the age of 16, Maleni began interning at Georgia-Pacific (2014- 2016) through the Summer Economics Institute of Westminster, and later the Technology Association of Georgia Education Collaborative. At GP she worked with their foundation in their grant giving process, familiarizing herself with the non-profit sector. Alongside GP, Maleni also worked with the non-profit Youth Entrepreneurs of Georgia (YEG) where she worked on their Alumni Program and Summer Entrepreneurship Incubator. Maleni is an alum of the Youth Entrepreneurs of Georgia Program.
In 2014, Maleni joined the Junior League of Atlanta program: La Amistad Estrellitas, which aims towards academic and social success across Atlanta for Latinas.In 2015, Maleni joined the Hispanic Organization Promoting Education (HoPe) Inc. team, and started the first chapter in Atlanta. As HoPe Chapter President, Maleni alongside her team, increased the graduation rate of Hispanic students in her high school.
Maleni is currently earning her B.A. in Economics and Computer Science at Barnard College of Columbia University, and is a candidate for Barnard's Athena Leadership Scholars Program.