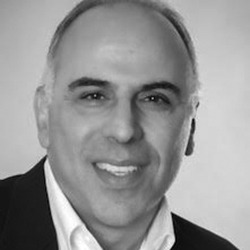 ORI SASSON
investor
Ori Sasson is the founding Partner of Primera Capital. He has invested widely in many segments of the high tech sector, and has chaired and founded pioneering companies in customer relationship management, wireless carrier services, global transportation logistics and managed services. His investments include Roamware (now Mobileum), GTNexus, Houzz, C3, Vmware (Nasdaq: VMW), VXtreme (Acquired by Microsoft), Emotive, Cramster (acquired by Chegg), Fandango (acquired by Comcast), Chegg, Mobile Access Network (Acquired by Corning), NetDynamics (acquired by Sun Microsystems), Octane (Acquired by Epiphany), NewRoads (acquired by GSI Commerce) and Genesys (Nasdaq: GCTI) among others.
Ori possesses extensive venture and hands-on business experience. Before founding Primera, Ori was a partner at Apax Partners. Prior to that, he served as President and CEO of Genesys Telecommunications Laboratories, where he expanded the company's global market reach, recruited a top-notch international management team, and managed the company's acquisition by Paris-based Alcatel in the year 2000.
Ori also served as Chairman and CEO of Scopus Technology – a company he co-founded in 1991 – and directed, from its inception to a highly successful IPO and merger with Siebel Systems in April 1998, creating the second largest applications company in the world. Ori has used his business acumen to advise many young companies and has received numerous accolades, including the Bay Area Entrepreneur of the Year, 1997.
Ori holds a Master's Degree in Operations Research and a BA in Computer Science from the University of California at Berkeley. He currently serves on the boards of Mobileum, LifeLink, Globetouch, Jitterbit, Kiverdi, Mimik and on the advisory board of OurCrowd and ZZVentures.