PRESS RELEASE
July 13, 2017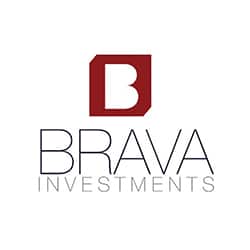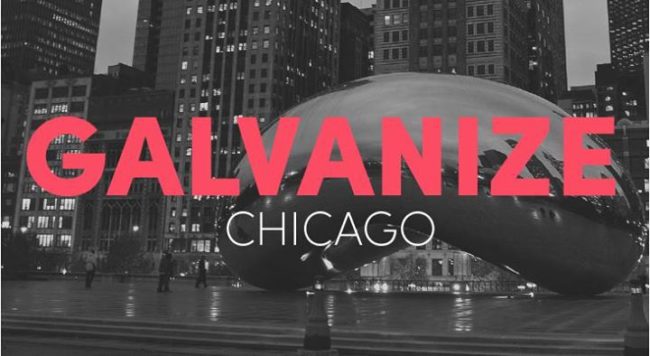 CHICAGO, IL – This weekend BRAVA Investments is thrilled to be partnering with the United State of Women in their official launch of the Galvanize Program with the first regional summit in Chicago. BRAVA Investments will be partnering with Fownders to arm women with the business skills needed to organize and fight gender equity, and will count on the support of executive trainer Courtney Seard and BRAVA advisor, Wendy Davidson, President, U.S. Specialty Channels, Kellogg North America.
Galvanize is a nationwide effort to turn the passion of women across the country into strategic action in local communities. The Chicago Galvanize summit will take place on July 15-16 at McCormick Place, arming women with the tools and resources they need to keep organizing and fighting for gender equity.
Chicago Galvanize speakers include:
Valerie Jarrett, Former Senior Advisor to President Barack Obama and Chair of the Obama White House Council on Women and Girls
Tina Tchen, Former Chief of Staff to First Lady Michelle Obama and Executive Director of the Obama White House Council on Women and Girls
Sophia Bush, Actress and Activist
Aviva Rosman, COO of BallotReady
The program will also feature a performance by Ari Afsar, singer, actor, and activist currently playing Eliza Hamilton in Hamilton Chicago.
The full list of Chicago Galvanize summit speakers is below, including additional elected officials, advocates, and policy experts.
The Galvanize Program harnesses the energy from last year's United State of Women Summit, where participants made it clear that they wanted to continue learning and connecting – and they wanted to do it in their local communities.
Participants will select one of the following engagement tracks based on their interests:
Running for Office (Led by VoteRunLead.org)
Campaign Management (Led by Wellstone)
Grassroots Organizing (Led by Midwest Academy)
Leadership (Led by Bossed Up)
Entrepreneurship (Led by BRAVA Investments)
WHAT: Chicago Galvanize Program, Hosted by the United State of Women
WHEN: July 15-16, starting at 9 a.m.
WHERE: McCormick Place Chicago
The United State of Women Galvanize Chicago Program would like to thank our sponsors and supporters: Allstate Insurance Company, Chuck Smith, Julia Stasch, The Joyce Foundation, Google, Aon Corporation, Uptake, ComEd, Skadden, Arps, Slate, Meagher, Flom & LLP, The Field Foundation, United Auto Workers, John and Sarah Garvey, Women Employed, The Chicago Foundation for Women, AAR uBack, LimeRed Studio, City Clerk Anna Valencia, Segal McCambridge Singer & Mahoney, Monterrey Security, the Skinless Project, Illinois State Treasurer Michael Frerichs, Joy District, Wildman Event Services, Rick Photo Video, and Ryan Jacobs.
CHICAGO GALVANIZE SUMMIT SCHEDULE
McCormick Place, Chicago, IL
Saturday, July 15 & Sunday, July 16
Saturday, July 15
7:30AM – 9:00AM Press Registration
**B-Roll Opportunities**
McCormick Place, South Entrance, Gate 4
9:00AM – 11:00AM Morning Session
Speakers include:
Tina Tchen, Former Chief of Staff to First Lady Michelle Obama and Executive Director of the Obama White House Council on Women and Girls
Robin Kelly, Congresswoman IL-2
Dorri McWhorter, CEO of YWCA Metropolitan Chicago
Iliana Mora, President and CEO of Women Employed
Channyn Parker, Trans Advocate and TransLife Project Manager of Chicago House
Diane Latiker, Founder of Kids Off the Block
Rebecca Shi, Executive Director of the Illinois Business Immigration Coalition
Kimberly M. Foxx, Cook County State's Attorney
Anne Szkatulski, Founder of Rodham Consulting
Beatriz Beckford, Campaign Director of Healthy Kids, MomsRising
Jennifer Warner, National Organizing Director for Organizing for America
Zach Koutsky, Legislative and Political Director, Local 881 United Food and Commercial Workers
K. Sujata, President and CEO of Chicago Foundation for Women
Katie Thiede, CEO of Bright Pink
Toi Hutchinson, Illinois State Senator
Jennifer Welch, CEO and President of Planned Parenthood Illinois Action
Marca Bristo, Disability Rights Advocate and President and CEO of Access Living
Andrea Durbin, Chief Executive Officer, Illinois Collaboration on Youth
Karen Kent, UNITE HERE Local 1, Chicago's hospitality workers union
Chardonnay Madkins, End Rape on Campus Organizer
11:00AM-5:00PM Breakout Sessions
5:25PM – 6:25PM Evening Session
Speakers include:
Jenn Brown, Executive Director of Civic Nation
Sophia Bush, Actress and Activist
Carolina Cannon, Off the Sidelines
Mrinalini Chakraborty, Head of Field Operations and Strategy – Women's March Network
Alex Niemczewski, CEO of BallotReady
Sam Kirk, Muralist
Maaria Mozaffar, President and Founder, The Skinless Project Company
Valerie Jarrett, Former Senior Advisor to President Barack Obama and Chair of the Obama White House Council on Women and Girls
Eva Lewis, Founder of The I Project and co-founder of Youth for Black Lives
Sunday, July 16
9:00AM – 10:30AM Morning Session
Speakers include:
Lisa Madigan, Attorney General of Illinois
Hind Makki, Interfaith Educator and Anti-Racism Activist
Danny K. Davis, Congressman IL-7
Dr. Inger Burnett-Zeigler, Professor of Behavioral Psychology at Northwestern University
Ginny Ehrlich, CEO of The National Campaign to Prevent Teen and Unplanned Pregnancy
Nabeela Rasheed, Section Head of Intellectual Property at AbVie
Elena Valentine, CEO of Skill Scout
Julia Kanouse, CEO of Illinois Technology Association
Nichole Barnes Marshall, Global Head of Diversity and Inclusion at Aon Corporation
Cristina Barillas, Board Member at Labor Council for Latin American Advancement and Chicago Women in Trades
Anjali Gurnani, Vice President of Product at Uptake
Juliana Stratton, Illinois General Assemblymember
Dr. Amara Enyia, Public Policy Expert and Principal at ACE Municipal Partners LLC
Farissa Knox, Founder of RLM Media and WhatRUWearing
Erendira Rendon, Director of National Partnerships at The Resurrection Project
10:30AM – 4:30PM Track Breakout Sessions and Engagement Fair
###
PRESS RELEASE
May 9, 2017

BRAVA Investments Partners With The United State of Women to Equip Future Women Leaders with Entrepreneurial Skills in New Galvanize Program
(Washington, D.C.) — Today the United State of Women (USOW) is launching the Galvanize Program, a nationwide effort geared towards turning the raw passion of women across the country into strategic action in local communities. BRAVA Investments is excited to partner with the United State of Women to deliver Entrepreneurship and Innovation training, one of 5 core tracks in the Galvanize Program. BRAVA will join USOW in six mini-summits across the country this year with events in Chicago, IL; Columbus, OH; Atlanta, GA; Miami, FL; Albuquerque, NM; and Philadelphia, PA.
This morning former Senior Advisor to President Barack Obama and Chair of the White House Council on Women and Girls Valerie Jarrett released an open letter to the more than 5,000 attendees of last year's United State of Women summit urging them to take the next step to engage more deeply in the civic process through advocacy, campaigns for elected office or entrepreneurship.
"After having the honor to support the organizers of the United State of Women Summit last year, we jumped at the invitation to provide greater access to game-changing startup skills and educate women across the country. BRAVA's curriculum for Entrepreneurship and Innovation developed for the Galvanize Program brings together research drawn from our roots at the Athena Center for Leadership Studies at Barnard college and the business acumen of our partners, advisors and investors, which include some of the top business and investment luminaries in the world."
– Nathalie Molina Niño– CEO, BRAVA Investments, co-founder of Entrepreneurs@Athena at Barnard College of Columbia University
About the Galvanize Program
The Galvanize Program will allow participants to explore gender equality issues and a broad set of national and local policies that impact women and their communities. In addition to BRAVA's Entrepreneurship track, attendees will be able to choose from 4 other topics to receive in-depth and skills-based training developed by nationwide partner organizations. Each participant will leave the Galvanize Program empowered with tools and connections to continue their work for equality in their local community and prepared to become the next generation of female leaders.
The 5 tracks include:
Entrepreneurship – BRAVA
Leadership – BossedUp
Political Candidates – Vote, Run, Lead
Campaign Management – Wellstone
Grassroots Organizing – Midwest Academy

After each Galvanize Program, USOW, in conjunction with 3K1A Strategies, will host an Engagement Fair for attendees to network with local organizations, non-profits, corporations, labor unions, and small businesses to turn their passion into action.
The Galvanize Program will host six mini-summits in 2017, with new cities added in 2018:

Chicago, Illinois: July 15-16

Columbus, Ohio: August 12-13

Atlanta, Georgia: September 9-10

Miami, Florida: October 28-29

Albuquerque, New Mexico: December 2-3

Philadelphia, Pennsylvania: January 2018
Media Registration
The plenary sessions of the Galvanize events will be open to the press, and media interested in attending should email press@civicnation.org to request credentials. Media registration will be confirmed in the coming weeks.
About BRAVA Investments
BRAVA invests in great companies that deliver compelling investment returns, while improving the economic lives of women, at scale. Launched at the United States of Women's first forum on Entrepreneurship and Innovation in 2016, BRAVA is a new take on impact investing that emphasizes outcomes over optics, for both investors and for women. BRAVA exists to deliver returns to investors and real, measurable results for women.
More than an investment platform, BRAVA Investments is a holding company, inspired by Warren Buffet's Berkshire Hathaway, serving investors that want to see economic returns while meaningfully addressing gender parity. The focus is on companies with proven science and technology with the potential for hyper-growth as well as on mispriced assets. BRAVA brings value to our investments with not only capital, but also expertise in creating and measuring impact on women globally.
About The United State of Women
The United State of Women (USOW) is a 501(c)3 non profit organization that provides a megaphone to lift up the individuals and organizations doing important work for the gender equality movement. USOW amplifies important issues through traditional and digital media platforms, hosts large-scale convenings, and organizes women locally to advocate for change. Launched in 2016 with a Summit co-hosted with the Obama Administration's White House Council on Women and Girls, the United State of Women brings together experts, advocates, grassroots organizers, and business leaders to raise the voices of those working on all the important pieces of gender equality. USOW is taking action today to change tomorrow.
###