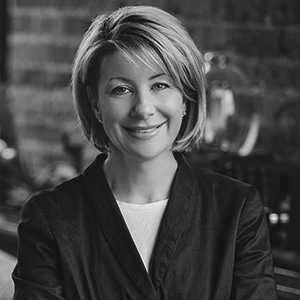 WENDY DAVIDSON
advisor
Wendy Davidson is a global President and General Manager with over 23 years of experience in the food service, CPG and agribusiness industries and a track record of innovation, driving strategic growth and turnarounds of mature businesses to increase shareholder value. Currently, Davidson is the President, U.S. Specialty Channels for Kellogg Company (NYSE: K), the $13.5 billion leading global cereal, cookie, cracker, snack and frozen foods company. She also serves as a member of the company's Global Leadership Team, the Kellogg North American Leadership Team, the Global Snacks and Global Breakfast Operating Councils, and the K Pride & Allies (KPA) and Women of Kellogg (WOK) networks. Davidson is experienced in board interaction from three Fortune 500 firms with expertise in full P&L operations, including supply chain, across regions, as well as strategic planning, new market development, disruptive business model innovation, crisis management, brand building and commercial execution across all channels of business from B2B to B2C.
Since joining Kellogg Company in 2013, her tenure as has been defined by the strategic growth of the $1.5 billion U.S. Specialty Channels business. She led the divestiture of non-core, slow growth businesses and the expansion into emerging market adjacencies resulting in consistent top and bottom-line performance, +300 bps of margin expansion, and industry-leading category growth and market share positions in core channels. She launched a startup direct-to-consumer e-commerce business model within the company through the creation of bearnakedcustom.com from idea to launch in partnership with IBM Chef Watson® which earned industry and technology recognition within its first year. Davidson also created the commercial/custom business to expand market reach and drive brand equity through co-branded innovation and brand activation with large restaurant chains and consumer food manufacturers.
Prior to joining Kellogg, Davidson held executive leadership roles with McCormick & Company as Vice President, Consumer Food Manufacturing, U.S. and Latin America and Vice President, Custom Flavor Solutions, Industrial Foods Americas. She served on the company's D&I Executive Steering Team and Global Industrial Strategy Council. While at McCormick, Davidson led the margin expansion strategy of the industrial business through improved mix and price realization and investments in proprietary flavor technology and redefined market positioning.
Prior to McCormick, Davidson spent 16 years as a part of the executive team at Tyson Foods Inc., working in progressively senior roles in general management, operations, sales and marketing. She served as Senior Vice President and General Manager, Prepared Foods; Group Vice President, Food Service Group; and Senior Vice President and General Manager of the global McDonald's Business Unit. She was named Tyson Food Service Marketer of the Year in 1998 and served on the company's Compensation, Finance and Animal Welfare Committees, Strategic Leadership Team, Executive Diversity Business Council and actively participated in the corporate Mentoring Program.
Davidson holds a Bachelor's degree in political science and sociology from Luther College, Decorah, Iowa, where she is Vice Chair of the Board of Regents and serves on the Board Executive Committee and Chair of the Institutional Planning & Board Affairs Committee. She is a member of The Chicago Network and listed as a Catalyst Corporate Board Resource. In 2016 she served as the Chair of the Women's Foodservice Forum (WFF) Board of Directors, and previously on the Board of Directors for the Ozark Affiliate of Susan G. Komen, the Resource Advisory Council for the United Way of Northwest Arkansas, Treasurer for the Multicultural Foodservice Hospitality Alliance Board of Directors and a member of the New School Board of Directors in Fayetteville, Arkansas.
Davidson was named to NW Arkansas Business Journal's "40 under 40" in 2004 and "Diamond Decade" in 2006, received the Luminary Award in 2016 from Girl Scouts of Chicago and NW Indiana and was recognized as one of the Top 15 business women in Illinois by the National Diversity Council in 2017.
She resides in the Chicagoland area with her husband, and two children and enjoys golf, travel, food exploration and running, recently completing her first marathon in Chicago, October 2016.

<< Back to Team Page