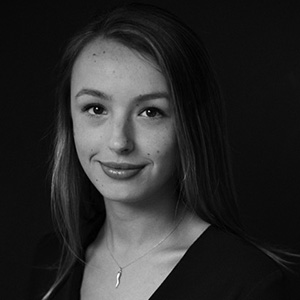 WYNNIE NEWTON
INTERN
Wynnie is from Seattle, Washington, and is currently pursuing her B.A. in Economics while minoring in Psychology and Art History at Barnard College of Columbia University. Wynnie has focused her studies on the intersection between economics and gender, and is also a candidate for Barnard's Athena Scholars Program in Leadership Studies.
In the fall of 2015, Wynnie joined Columbia University's undergraduate entrepreneurship organization, CORE, where she has worked on a number of initiatives including running a mentorship program for women connecting undergraduate women with successful women
entrepreneurs, and organizing intercollegiate entrepreneurship conferences like Ignite@CU. Through her involvement in CORE and academic work as an Athena Scholar, Wynnie has developed a strong entrepreneurial mindset and solutions oriented approach to everything she does.
Prior to joining BRAVA, Wynnie held internships at both SARVIE Creative and Clique Brands working in digital media and marketing strategy. Working at a small digital media agency, and a large fast-growing marketing services, media, and consumer goods company, gave Wynnie valuable insight into the avenues by which technology and consumer businesses use data to leverage their marketing power in order to scale their businesses. She is excited for the opportunity to bring her skill set and interest in women's rights to her work with BRAVA.